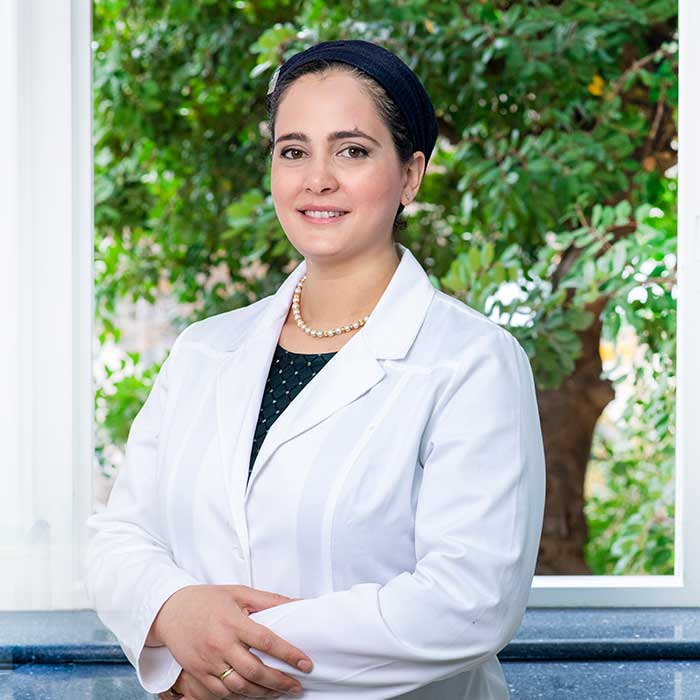 "I have studied with the top dental health experts at the Hadassah School of Dental Medicine and with prominent international experts.  The team of dentists and specialists in our clinic employ the most advanced dental techniques and cutting edge technology. Every patient benefits from our ability to offer a uniquely personalized treatment program which is the core advantage of our dental practice."
Founder and Director of the Jerusalem Clinic for Personalized Dentistry
Dr. Avraham is a graduate of the Hadassah Medical Center School of Dental Medicine, and Works today as a Dentist in Jerusalem. She has an MSC in dental biomedical sciences and is a leader in holistic/integrative dental care in Israel. Dr. Avraham does a comprehensive, systematic examination of each case. She views the practice of dental medicine as an uncompromising branch that brings the oral health and physical health into a perfect balance and harmony.
Dr. Avraham is a member of the prominent learning center of Dr. Frank Sapir for advanced study of restorative dentistry. The advanced treatment methods she employs follow the most up to date techniques from the world's most prominent dental physicians; among them Dr. Frank Sapir (Seattle, Washington,) Dr. Peter Dawson (Florida), Dr. Paskal Meniya (Los Angeles), Dr. Steven Flynn (Canada).
Her education has helped her build her unique approach to oral healthcare and treatment. Her vision and that of her clinic reflect the personalized, compassionate and focused care given to each patient.
Professional Certificates